Career and Technical Education
WHERE
Skill
AND
Passion
COLLIDE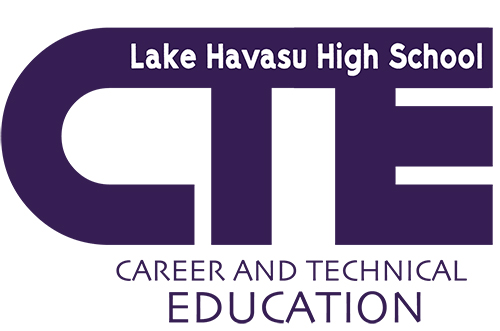 Career and Technical Education (CTE) courses integrate core academics and technical skills to promote student interests and provide hands-on, project-based experience.
In CTE classes students receive specific career and soft skills training that will better prepare them for high-wage, high-skill and high-demand careers!
Join us today and discover your future career and drive your passion!
Western Arizona Vocational Education/Joint Technological Education District
(WAVE/JTED)

Lake Havasu Unified School District, along with Kingman Unified, Colorado River Union, and Parker Unified, make up the JTED District. The JTED functions as an independent school district with one governing board comprised of representatives from each participating local school district.
The students in career and technical education at the participating high schools are all members of the WAVE #50 JTED. By combining our enrollment numbers, efforts, and expenditures, a JTED can offer students more opportunities and better-funded programs. The JTED course content goes above and beyond the traditional course content and must be approved by the Arizona Department of Education.
There is a partnership with local community colleges for utilization of shared spaces, equipment, staff and facilities. Students receive instruction from highly qualified staff members who are often workplace specialists. In pursuing specialized work certificates and training, the students are able to graduate with marketable workforce skills and better preparation for college. Many of the students are able to accumulate community college credit hours, giving them a jump start on their four-year degrees.