LHUSD Mathletes bring home top medals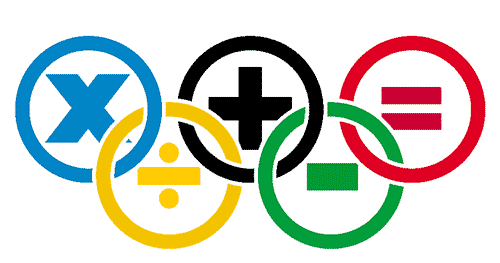 ---
Lake Havasu High School competed along with six other high schools in the Mohave Community College Mathlympics today after a two-year hiatus.
We picked up right where we left off by winning the competition. Out of a possible 18 medals, LHHS won 12 medals. As Larry Olsen has said many times before, the trophy will be housed at LHHS, but this is a district victory! From Pre-K to high school, LHUSD teachers have been teaching our students number sense, geometry, fractions, decimals, ratio and proportions, expressions, equations, exponents, logarithms, probability, trigonometry, and calculus.

Thank you to everyone who contributed to a true team victory.
Please congratulate the following students if you see them:
Geometry
Ava Tupponce – Bronze
Tanner Mazich – Gold
Algebra Two
Emily Blake - Bronze
Japen Patel – Silver
Pre-Calculus
Jessie Pelayo Garcia - Bronze
Fiona Janik – Silver
Statistics
Kathleen Wang – Bronze
Nathan Merrill – Silver
Jamie Henson - Gold
Calculus
Cade Burgener – Bronze
Colin Redman – Silver
Aaron Miller – Gold
Also contributing to our first place trophy were:
Kendra Holland, Tyler Hayecki, Dylan Meldrum, Kaia Lam, and Alex Gallegos
Please thank Nicole Gray and Valari Rose – Johnson for their leadership coaching these teams this year and Larry Olsen for supporting the team as a chaperone.

And a huge thank you to Fred, our transportation driver, who got us to Bullhead City and back safe and sound.